3 May 2017
Further education lecturers across Scotland are striking back to tell college bosses to honour the pay deal that was struck over a year ago. Picket lines have been rock solid. Hundreds of striking lecturers joined an angry and defiant lobby at the Scottish Parliament and there was a large demonstration in the centre of Glasgow today.
Tweet and share solidarity messages and pictures to @EISunion and @ResistUnite 
Future strike dates so far:  9, 11, 16, 17, 23, 24, 25, 30, 31 May and 1 June. 
Download the selfie pdf here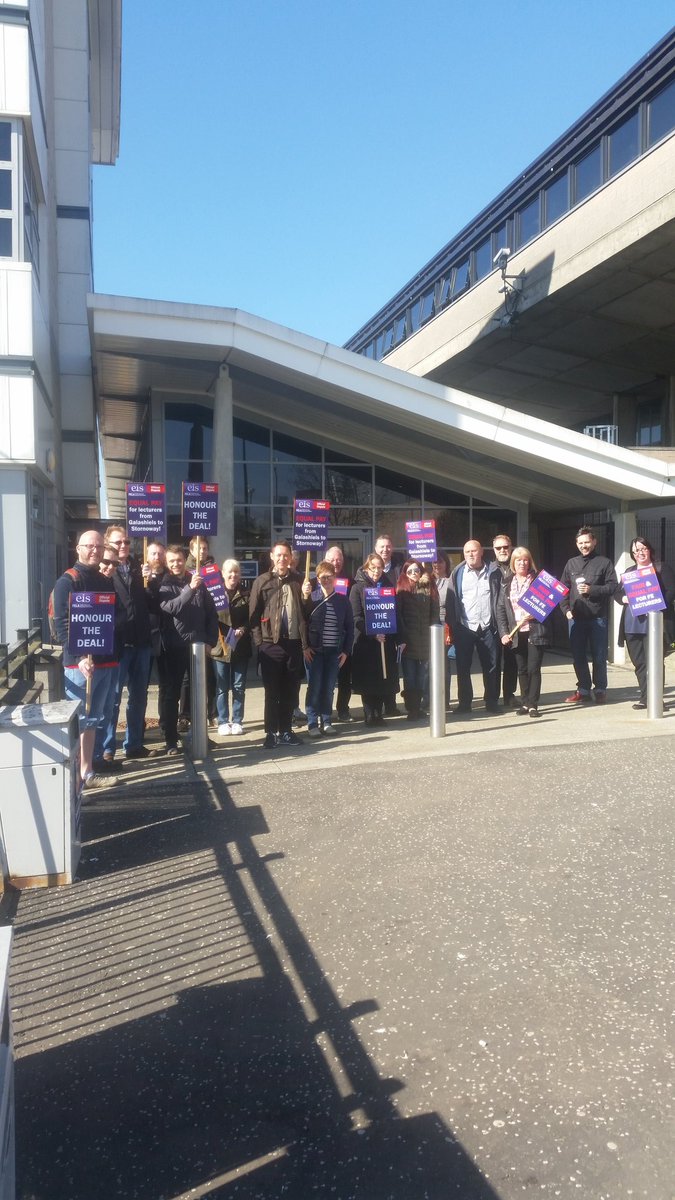 Cumbernauld pickets